08 Nov 2023
|

Updates & blogs
Spitfire Homes awarded Small Housebuilder of the Year at the 2023 Housebuilder Awards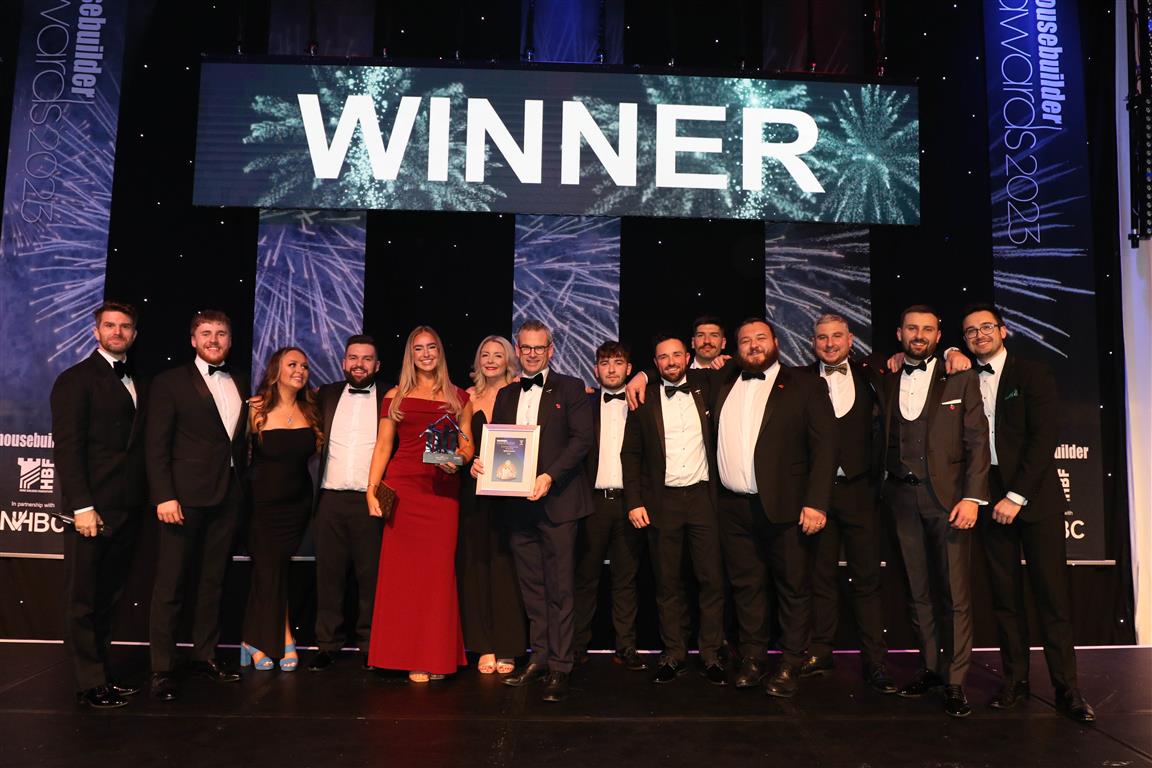 Spitfire Homes is delighted to be named the Small Housebuilder of the Year at the 2023 Housebuilder Awards, alongside being named a finalist in four other categories.
The award ceremony, held in London on 2nd November 2023, brought together some of the most distinguished professionals in our industry. Now in their 19th year, the Housebuilder Awards celebrate greatness across the property sector, including customer satisfaction, marketing, design, staff development, regeneration and sustainability.
The prestigious title of Small Housebuilder of the Year is an achievement that signifies Spitfire Homes' commitment to producing quality homes across the Midlands region.
In addition to the two victories, Spitfire Homes were also recognised as finalists in four other categories:
Best refurbishment project – Beaufort, Edgbaston
Best marketing initiative – First show home in the metaverse
Best design for three storeys or fewer – Beaufort, Edgbaston
The Housebuilder Star Award – Matt Vincent, Sales Director
We would like to thank everyone who has contributed to our accomplishment of winning this prestigious title. We are grateful to Housebuilder for honouring Spitfire with this prestigious accolade and recognising our commitment to delivering quality, sustainable homes that are designed to inspire.